ONLINE via Zoom
Monday - Friday 12PM-12:30PM
By Donation. Everyone welcome!
Sometimes it feels like we can't stop our day. And yet, if we take a little time to meditate, our state of mind at work or home will be much more balanced. This class touches on Buddhist topics like love, compassion and wisdom to gain familiarity with navigating our life happily. Refresh your day with a meditation class and experience the peaceful benefits. You do not need to be Buddhist to take part!

IN PERSON
Wednesday 12PM-12:30PM
**No in person class on Jan 12th, 19th, and 26th. Online only.**
By Donation. No pre-registration. Simply show up!
We are now offering an in-person option for mid-day meditation on Wednesdays. Gen Lhadron will guide a 30-min meditation on love, the best medicine for the heart. You do not need to be Buddhist to take part!
About the Teachers
Gen Kelsang Lhadron, Resident Teacher



Gen Lhadron is an American Buddhist nun who has been practicing Kadampa Buddhism and a student of Venerable Geshe Kelsang Gyatso since 2001. Gen Lhadron's sincere teachings are presented with humor and practical examples that make them accessible to everyone. Through her kindness and enthusiasm for meditation practice, she provides an inspiring example of a modern Buddhist practitioner for our society.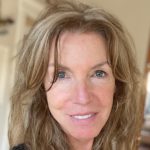 Eliza Contin



Eliza has been a student of Kadampa Buddhism since 2008. Her thoughtful, loving and clear teachings give practical ways to bring more inner peace and joy into our daily lives.
Elise Curry



Elise has been practicing Kadampa Buddhism in San Diego since 1999. Elise is known for her warmth and insight, as well as giving practical teachings that can easily and quickly be put into practice. 
Bill Kellaway



Bill has been practicing Kadampa Buddhism since 2011. His teachings emphasize integrating Buddhist wisdom into daily life.
Sarah Hawley
Sarah has been practicing Kadampa Buddhism since  2015.  Her gentle approach and guidance provides us with great tools for handling current  day to day challenging situations. Her teachings are skilfully woven with humor and  underline current conditions.
Directions: 3502 Adams Avenue, San Diego, CA 92116 | 619-230-5852